RevealSecurity for Salesforce
Salesforce Event
Log Monitoring
and Detection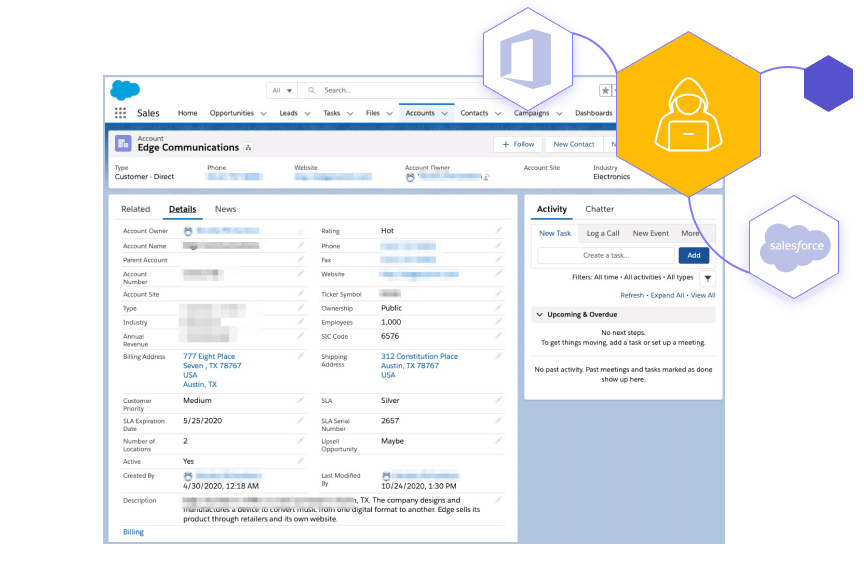 The Three Looming Threats
to Salesforce Org Data
Salesforce orgs host the most critical data sets across marketing, sales, and e-commerce. These essential data sets pose a significant business risk when left unmonitored, making it vulnerable to external attackers and malicious threats from within your Salesforce application.
The following three threats could break your business:
Current Methods to Secure Salesforce Fall Short
Existing security methods to secure data in the Salesforce application rely on two mechanisms: rule-based detection to identify attacks, or volumetric data analysis through Salesforce event logs.
Unfortunately, rule-based detection only catches known attack patterns, and Salesforce does not provide an effective way to monitor its event logs for potential threats. On top of that, most existing methods rely on access authentication and authorization within Salesforce, so they cannot monitor authenticated users with malicious intent.
These challenges pose a problem when trying to proactively detect and monitor Salesforce for potential malicious activities.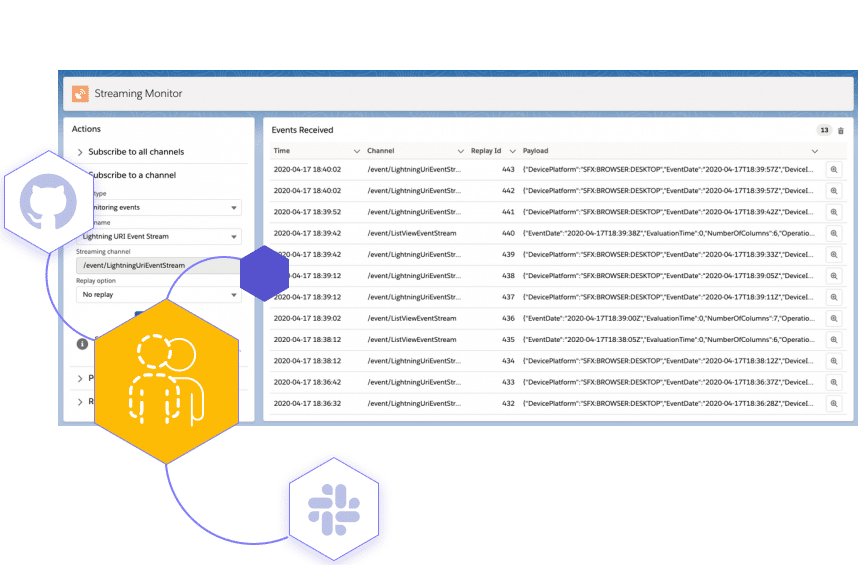 This is where RevealSecurity's TrackerIQ comes in.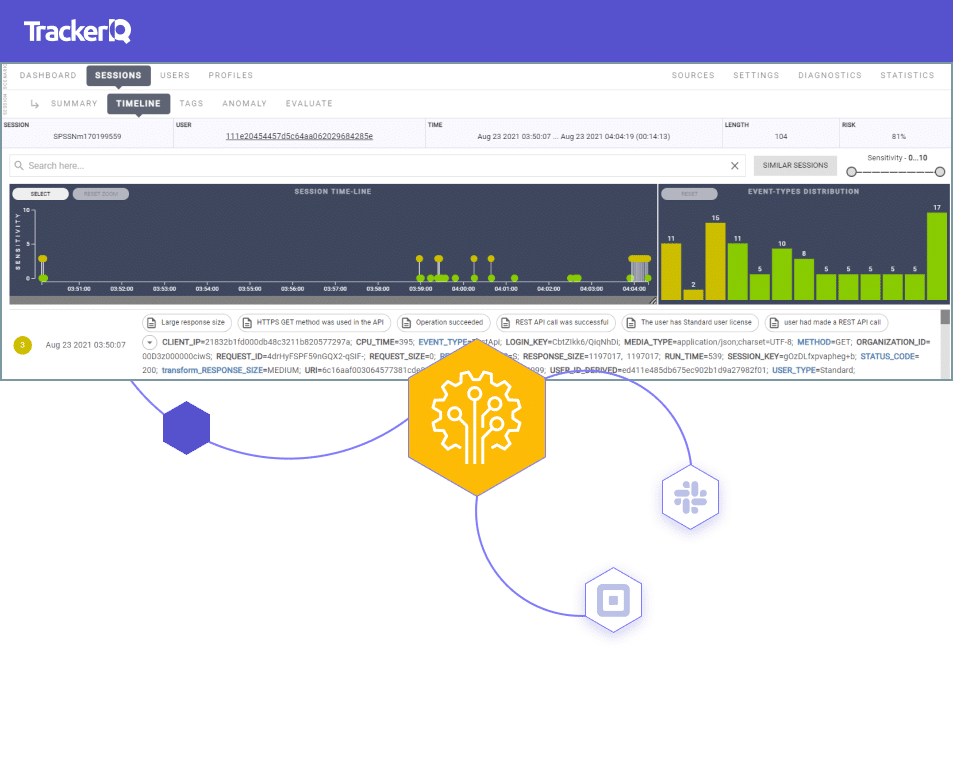 TrackerIQ: User Journey Analytics for Salesforce
RevealSecurity's TrackerIQ provides innovative detection of malicious activities in the Salesforce application. TrackerIQ creates normative user journey profiles by learning from every user journey in Salesforce. TrackerIQ then continuously monitors these profiles for outlier patterns and assigns a sensitivity score for each anomalous event. These outliers are compared against peer groups of user journeys to detect potential anomalies.
Comprehensive Threat Detection for Salesforce
Out-of-the-Box Detection
Highly Accurate Detection
Investigation Tools